4 Reasons To Get An Appointment Reminder App For Your Business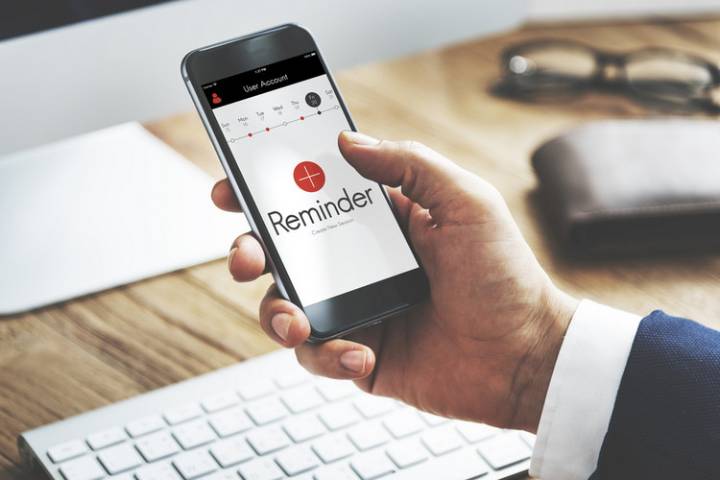 When was the last time you forgot an appointment? If not, good for you. You're on top of your stuff. But for many of us, it's happened as recently as today. But what if forgetting an appointment could mean losing a customer for life?
In today's digital age, almost everyone has a smartphone and is glued to their screens. Businesses have to find new and innovative ways to reach out to their customers. One way to do just that is through appointment reminder apps.
With an appointment reminder, you can send text or email reminders to your customers with just a few clicks. Some reminder apps integrate with convenient tools like Google Calendar, Microsoft Outlook, and Apple iCal. It means that you can easily manage your appointments and customers in one place.
There are many benefits of using an appointment reminder service from AppointmentReminders.com for your business. Here are just a few:
1. Take Care of Clients
Appointment reminder apps help you keep track of your customers and their appointments. You can follow up with them after their appointment to see how they're doing and if they're happy with the service.
Also, if a customer needs to cancel or reschedule an appointment, you can easily do so with an appointment reminder app. It helps keep your customers happy and ensures that they'll come back to you in the future.
2. Help Your Office
You can use appointment reminder apps to coordinate with your team and ensure everyone is on the same page. It's especially helpful if you have multiple employees working with different customers.
For example, let's say that you run a hair salon and have three stylists who see six clients per day. With an appointment reminder app, you can easily track which stylist sees which client and when. This helps to keep your business running smoothly and prevents double-bookings.
3. Private & Secure Data Storage
When using an appointment reminder app, your customer data is stored securely in the cloud. You don't have to worry about losing important customer information if your computer crashes or if you lose your phone.
Additionally, your customer data is always backed up and can be accessed from anywhere. It is helpful if you need to track down a customer's contact information or appointment history.
4. Secure Encrypted Connection
Your customer data is always safe and secure when using an appointment reminder app. AppointmentReminders.com uses 256-bit SSL encryption to protect your data. It's the same level of security that banks and financial institutions use.
Our appointment reminder app is compliant with HIPAA, PCI, and GDPR. You can be confident that your customer data is always safe and secure.
To Sum It Up
If you're still on the fence about getting an appointment reminder app for your business, hopefully, we've given you a few good reasons why it would be a valuable investment. While we may not have exhausted everything, these four should be enough to get you started.
Also Read: The Solution For Better Business Management