APSBCL Retailer Login Process At apsbcl.ap.gov.in [Complete Guide]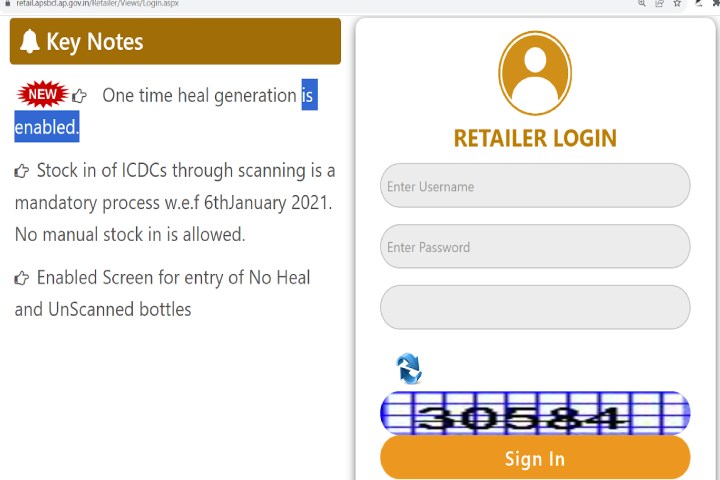 APSBCL stands for Andhra Pradesh State Beverage Corporation Limited. APSBCL Retail looks after the management of sales and distribution of beverages and liquor across the andhra pradesh state. In the process of digitization APSBCL also opened an online portal where the officers and management can operate their services through this APSBCL Retailer portal. APSBCL Retailer Login is required to access this online portal for officers.
Today here in our article let us discuss about APSBCL Retailer Login and registration process completely. We will also let you know what to do if you forget the password of the portal.
What Are The Function Of The APSBCL Retailer?
Below are the functions of this APSBCL online portal
Managing all tenders.
Saving all the retailers and firm details.
Digitalization of data.
Members can also make transactions and payments through this portal itself.
Access the total Information.
Sales Reporting processes
APSBCL Retailer Login can only be done by the people who won the tenders. Login details for this portal will be provided by the government for those people.
APSBCL Portal Details
APSBCL finalizes the tenders based on two bids called technical bid and financial bid. There are different types of logins for different departments like:
Department login
Retailer logins.
Depot Login
Through Depot Login one can get access to Depot user Manual, Retailer user manual, Technical support escalation matrix, Department user manual and Retailer APK download.
If you win the tender then the officials will give you retailer login credentials so that you can use the APSBCL online portal by yourself and complete the remaining process.
Once you make the login as per your login credentials you can access the information like Depot Name, Status, Remittance Name, CFMS ID, Department Transaction Number, Sale Date, Bank Reference Number, Amount and Valid Through.
APSBCL Retailer Login Process
You have to follow the below steps to do APSBCL Retailer Login and access the dashboard.
First visit https://retail.apsbcl.ap.gov.in/Retailer/Views/Login.aspx

Then you can see the page asking for logins.

Enter the provided login credentials.

Now enter the captcha if asked.

Then click on login.
How To Recover My password
If you forget the password for APSBCL Retailer Login then you have to follow the below steps.
First visit the login page.

Now you can see the forget password option below the login button.

Click on that.

It will ask for your mobile number.

Enter you number and click on Get OTP option

Enter the received OTP and reset your password.
Conclusion
From this article now you are aware of how to make APSBCL Retailer Login and use the online portal by self. Digitalization is booming nowadays so we have to deal more with the online in coming days. APSBCL also provides its services through Applications also. The retailers have to download the app from the play store or app store and can use it on their mobile. The login procedures in the app are also similar to that of a website. The UI is very simple so that every one can easily understand and login to the portal by themselves.
This Online portal makes the life of retailers in Andhra Pradesh state very easy because they do not need to go to any offices to make the payments or submit the other details. Everything can be done through this portal and application.
Also Read: What Is Phishing, How Can It Attack You And How Can You Prevent It?