ERP Management System Visibility To Guide Your Business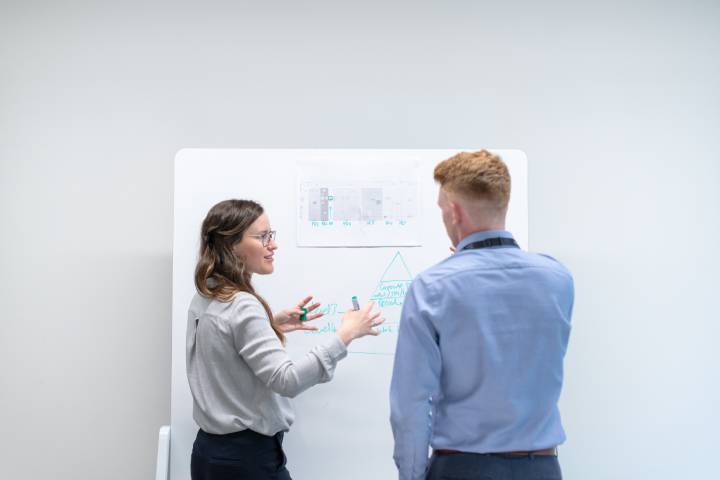 There are many business activities that, little by little, are ceasing to be carried out manually to be executed with the support of technology. One of the ones operating in this way for the longest time is the ERP management system. Enterprise Resource Planning (ERP) is a type of software that streamlines and automates business processes based on a set of integrated applications. As a result, errors are minimized, and operations are more efficient and agile. Based on a centralized information repository, which draws from all areas of the organization, the ERP business management system provides complete visibility.
Why Trust An ERP Management System
The main reason for doing this is to save time and money. In addition, nowadays, this type of software solution is very intuitive. They can even be customized, thus facilitating their learning for users. ERP software allows the entire organization to be on the same page, avoiding loss of alignment between departments and other problems from having information in silos, such as data duplication or lack of updating.
Today, taking into account the expansion of flexibility policies in the company, it is necessary to have the support that gives access to a centralized repository of information, at any time and from anywhere. Ensuring that work will continue, even if you do not go to the office, favors conciliation and improves customer service.
How To Decide If And When A Company Needs An ERP
The decision to invest in an ERP management system is not always easy, and it is also not easy to figure out when to take the step. Although the last few months have served as confirmation to be clear about how important it is to advance in the digital transformation of the business, some resist evolving.
When it begins with the implementation of an ERP, the change is not radical, although it is very advantageous. Even though things have always been done in one way, it is convenient to open up to new options to more efficient ways of managing operations. That is the promise implicit in the ERP management system, which helps to overcome common limitations such as the following:
Spare time spent on repetitive and routine tasks.
Difficulty finding information.
Lack of updated data and complete information to guide decision-making in the business.
Coexistence of different programs and applications in the company, among which integration is lacking.
Problems obtaining data required for real-time operations.
Collaboration is complex. One of the reasons is that it is not easy to share information between different areas.
Problems accessing information when telecommuting.
Aligning with changes in regulatory compliance is a real challenge.
Reflecting on the challenges and limitations that an ERP management system allows to overcome gives a clue about the main reasons and benefits of using it. Gain visibility and instant access to global supply chains; Identifying challenges and discovering opportunities to make faster decisions, automate and optimize tasks or provide employees with the tools and data they need in their day-to-day life are the main advantages pointed out by those who have the support of this type of software.
Also Read: What Are The Main Modules Of An ERP