What Is Permission Marketing And What Are It's Benefits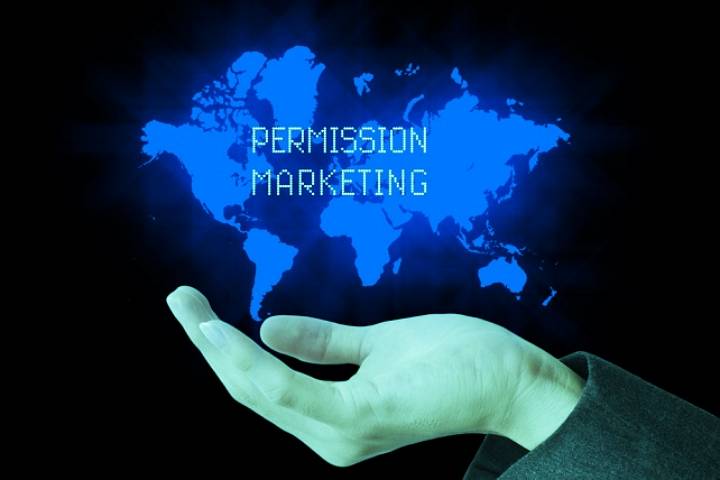 Permission Marketing is one of the trends in marketing that offers better results in both the short and long term. Permission Marketing consists of companies sending messages and offers only to those who want to receive them in the current context of dispersed attention and bombardment of advertising messages. What is Permission Marketing, how to carry it out, and its advantages? We will tell you.
1. What Is Permission Marketing?
Permission Marketing refers to marketing activities that are carried out after obtaining permission from consumers or customers who express their willingness to receive content and offers by a company.
It is a term created by marketing expert Seth Godin in his book 'Permission Marketing: Turning Strangers into Friends, and Friends into Customers. In this book, Godin explains that potential customers of a company have the right to decide when to receive advertising or marketing messages from a company. Godin also maintains that it is positive for companies that users use this right.
Permission Marketing actions can be divided into two types: Permission Marketing based on the express permission of the consumer (subscription to a newsletter, for example) and implicit permission (for example, frequent visitors to a website).
In practice, Permission Marketing often takes the form of a user voluntarily signing up to receive a newsletter or other advertisements from a brand. Thus, control is given to consumers and customers in their relationship with brands to unsubscribe from those messages.
2. How Does This Type Of Marketing Work
The primary mechanism behind Permission Marketing is as follows: the company offers valuable content or offers to its potential clients (for example, a monthly newsletter or downloadable templates), and they, in exchange for this content, provide a company with their contact details. 
Some of the keys to conducting Permission Marketing include:
Have a platform for user subscription (and unsubscribe): it is the first step for users to give their permission and offer their contact information.
Make a promise and keep it. Companies must tell users what type of information and advertising messages they will send them. Afterward, they must send that type of content and not others. 
Establish the types of content. In this election, it is also about finding a balance in the regularity they will be sent so that they are neither excessive nor insufficient. 
Some typical contents of this type of marketing include:
Advantages for subscribers: offers or content unique to them.
Promotions: notify users when there are events or offers of interest to them.
Notices: consumers voluntarily leave their data for the company to notify when a specific product is available.
Newsletters (newsletter): compilation of news about a business and its products or services.
Also Read: All You Need To Know About Instagram Advertising
3. Benefits Of Permission Marketing
Database of potential customers with interest: Permission Marketing involves collecting the contact details of people who already show interest in a business and its products. Therefore, it is a practical action to attract prospects or leads.

More personal, more practical: a correct recruitment campaign allows a better understanding of the needs of customers and the type of messages and products they are interested in. Companies can then use this information to generate personalized messages. The personalization or customization of messages is the tactic that, due to its effectiveness, has quickly become the favorite of marketers, according to Hubspot. What's more, an estimated 80% of consumers are more likely to purchase if brands offer them personalized experiences, according to Epsilon.

Build a relationship of trust: when they provide their contact information, users place their trust in a company. If the brand can meet your expectations, it will take the proper steps to convert the user into a buyer and achieve their loyalty.
Ultimately, Permission Marketing is an important customer acquisition tool that should not be ignored. Companies of all sizes can use it and, by integrating it into a digital marketing strategy in a consistent way, achieve more customers and income.