How To Promote Your Nail Salon: 5 Pro Marketing Strategies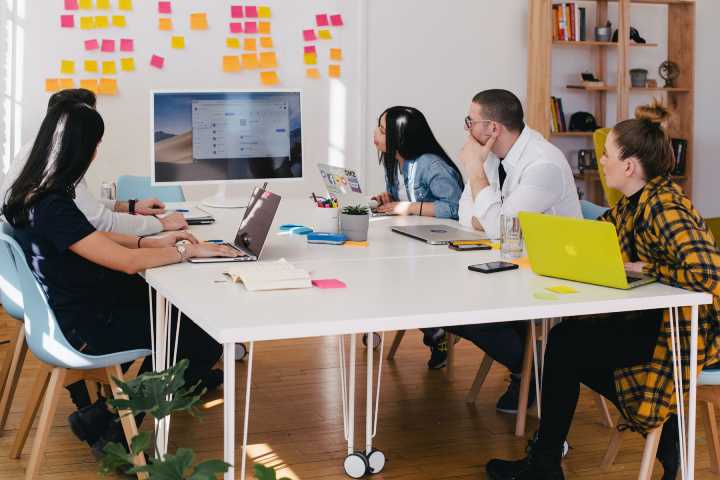 A nail salon business is quite profitable, considering the beauty and aesthetics industry pays well. However, it can be equally as difficult to penetrate through the tough competition and establish yourself as the go-to brand for people. Here are 5 tried and tested marketing strategies for promoting your nail salon.
If you're a new nail salon business, you're probably wondering about the perfect marketing plan that would bring customers to you instead of hunting them on your own and relying on the word of mouth of past customers. To get the best results, you need a marketing mix that works for you. Most of this mix will comprise online strategies as marketing has transitioned towards digital mediums. In this blog, we'll discuss 5 marketing strategies that will take your nail salon to the moon.
Conventional Marketing Collateral Is A Must-Have
Before focusing on online marketing, you must have the basic marketing collateral for your nail salon business. This includes business cards, flyers, posters, and rack cards. Design your collateral in a way that reflects your brand identity. Use various colors and fonts to make it stand out, and don't forget to mention all the relevant details, such as the various nail services you offer, instructions on getting an online quote, and links to your social media handles.
You don't have to hire a graphic designer to design your marketing collateral. Instead, use an online graphic design tool like PosterMyWall, which has hundreds of rack card and poster templates for nail salons. Just pick the one you like, customize it to your liking, and you're done!
Create A Website That Converts
One of the most difficult things is to build a website that converts visitors into customers — that's easier said than done. First, decide how many pages your site will have and its overall design. The homepage should include the scope of your services, portfolio, USP, and customer testimonials.
Next, ensure that your site is lightweight and opens instantly. Most people will close a site that takes more than 3 seconds to open. Also, make sure it's optimized for phones since everybody nowadays visits sites via their phones. You don't want the website to have distorted dimensions when opened on the phone.
Word of Mouth Can Help You Build Credibility
While we mentioned earlier that you must not solely rely on word-of-mouth marketing, that doesn't mean it's unimportant. In fact, word-of-mouth buzz is necessary for any new nail salon to make itself heard in an overly competitive market. How you do that counts. The best way is to get listed on Google My Business and other online directories related to nail salons and get positive customer reviews.
Now, there's no shortcut to getting good reviews. You need to excel in your craft and provide an exceptional customer experience — that's the only way a customer would go out of their way and leave you a good review. Over time, positive reviews snowball, and eventually, they'll become one of the backbones of your online marketing campaign.
Email Marketing Can Do Wonders
Most people assume email marketing has become obsolete, but that's far from true. The reality is that it's difficult to pull off because you only get one shot at convincing a potential customer to open your email, let alone get their nails done at your salon. The trick to a successful email campaign is consistency. Send weekly newsletters to your subscribers, but make sure they're highly relevant to your audience.
How can you ensure relevance? By breaking down your audience into multiple segments or market segmentation. It lets you tailor your marketing messages to each segment and maximize the chances of sales. If you send one email to everyone, it won't be personalized and will likely fall on deaf ears.
Advertise On Social Media
Everyone uses social media, which is why you must have a solid presence on relevant social media platforms. Nail polish salons should consider Facebook and Instagram because they're the most-used platforms and are likely to have a big chunk of their target audience hanging out there. However, getting traction on social media takes time — you have to keep posting consistently.
Post URLs of your blog articles and YouTube videos on social media, accompanied with catchy captions. The content you churn out in the form of articles and YouTube videos should add value to your potential customers. Engaging the audience consistently is the only trick to increasing your social media following. Once you have a large following, you can run paid ads to accelerate results and further improve your online visibility.
Pair Up With An Influencer
Social media influencers have a large and loyal following, especially those related to the beauty industry. You can leverage their influence to promote your nail salon. Since people look up to influencers as experts in their industry, they're likely to follow their advice and make purchases based on their recommendations. So, if an influencer recommends their followers to get their nails done at your salon, the response would be huge!
However, keep in mind that an influencer wouldn't ever deceive their followers — that's why the audience trusts them as well. Therefore, pick an influencer who is excited about your services and is eager to give you a shoutout on their social media channels.
A Final Piece Of Advice
Every nail salon has a different USP and target audience. Therefore, you must tailor each strategy mentioned above to your specific needs to find which ones work best for you. The bottom line is you need a solid online presence to ramp up your clientele. To that end, a good SEO strategy must be in order.
A good SEO strategy makes your website and social media pages rank higher on Google's SERPs. Use Google Keyword Planner to search for the most-used search phrases relevant to nail salons and incorporate them in your content (blog articles, video transcripts, and social media posts). The more traffic you get, the more customers you'll get through the door.
Also Read: How To Build Brand Awareness With Inbound Marketing