Is Calendly safe? Your question answered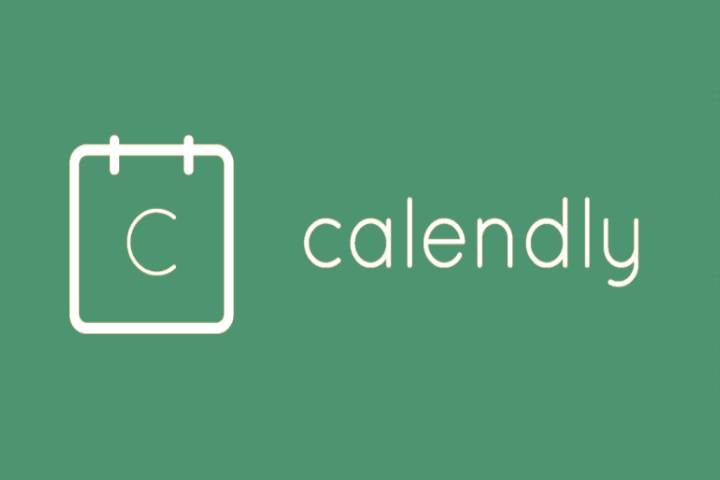 Calendar basically is used for scheduling meetings as a service. The Calendly platform provides a great and easy experience for meeting schedules through secured integration using calendars to check availability for this purpose. The security practices provided here are incredibly safe, and Calendly retains a small amount of data from customers with some important factors and advantages required in order to provide an excellent experience.
Calendly does the best it can for retaining customers and their trust. In fact, the software of Calendly is fitted just right in order to ask for the reduced amount of access to resources from customers so that it can gain a smooth and continuous scheduling experience.
Another aspect to keep in mind is that Calendly does not store the details of your calendar, making it great for usage by customers since their privacy is maintained secure and reduces access to a minimum to all the data of customers only when needed. Furthermore, Calendly's employees are further trained when they are selected on security measures. Furthermore, access to internal systems is highly maintained and falls under the protection through means of multiple-factor authentication.
Stripe: PCI Compliant
A PCI Compliant payment processor is used by Calendly for encryption and storing details of credit/debit cards known as Stripe. Calendly uses Stripe to get the information of your credit or debit card but even, so it makes sure that all of this information does not reach any of the servers of Calendly.
Calendly customer best practices
Calendly uses some form of authorization called OAuth authentication along with Office365 and Google Calendar in order to refrain from collection third-party passwords.
There are three methods of encrypting data by Calendly here:
First, data encryption is done through transit using TLS SHA-256 with RSA Encryption to join all connections from the browser to the Calendly platform.
When the data is written to the disk, it is encrypted there and then as well.
Calendly employees cannot access any passwords as the passwords are stored as salted password hashes.
Is Calendly GDPR compliant?
Yes, Calendly is General Data Protection Regulation (GDPR) Compliant. Calendly admits and recognizes how important standards of incorporation are that are set forward by GDPR and puts these data practices into usage to ensure that their customers feel safe, secure, and confident when they use Calendly no matter where they are from, whether in Europe or business firms that make use of Calendly with European customers.
Nevertheless, Calendly has also developed new and intriguing features, modified existing functions, and established more documentation related to their hard work and best efforts.
GDPR, on the other hand, is a large regulation. So here, Calendly has crafted a sincere effort to be GDPR Compliant even now as we speak and for developments that are to come along in the future.
There are a few things that Calendly has changed in their security features that are compliant with General Data Protection Regulation (GDPR) in regards to the new data protection rules for European customers that had come into effect on May 25, 2018, and have also been updated their Terms of Use and Privacy Policy. However, it won't affect the users in using Calendly the same way that they did. Here are some of them:
More simplicity and transparency of data: In the Calendly platform, they have made the language easier with regards to the details that they collect from their customers and how they use it, together with choice explanations for the control of private information.
GDPR: General Data Protection Regulation (GDPR) provides citizens of EU further choices, control, and rights with regards to their data and how it's put forward and used. It provides sources and guidelines for the gathering and undergoing of data for businesses. They have a personalized Data Processing Addendum that contemplates new GDPR standards and describes how they hold themselves to these standards when looked at from a business point of view.
Suppose you want to consolidate Calendly to give invitee details with a different application. In that case, they assign invitees in GDPR countries as "transactional contacts" so that details or information is only used to send information about shipments, messages, and orders and likewise if they unambiguously use future emails that are related to marketing.
Calendly makes sure that each and every event that you schedule is successful. If in case you do experience some email spam or unnecessary scheduled events, you can always report it to the Calendly team for them to look into it and further investigate the issue. Moreover, when a schedule is booked with you by someone, you can always reschedule, cancel, or even contact Calendly in order to report it. Calendly, then, in turn, uses that report to reduce spam and unwanted booking and learn how to make things easier for the user and how to prevent such things from occurring just so the person using Calendly feels safe and secure while using Calendly for booking meetings.
Here are a few tips to stay out of trouble and avoid unnecessary or fraudulent bookings for your safety and security:
You can always set your date range of availability to set a specified range for how an invitee can book an appointment or event in the distant future. This ensures you don't encounter any unnecessary bookings in your calendar while keeping a close eye on your close-by events.

For sharing meetings that only occur once with invitees, you can create and share single-use links. You can also think about hiding events from landing pages for personal events.

If, for instance, you have a link in an email signature, you need to take care and be vigilant. Think about deleting this while you send an email to the people you're booking an even with.
FINAL THOUGHTS
Calendly is by far the best app if you want easy appointment, meeting and event schedule. Thou, there are other best alternative to Calendly too but as per user experience, It reduces the exhausting and nerve-wracking process of sending emails back and forth. Although it is used extensively and in popular demand, users or first-timers would mainly like to know whether it is safe to use such a powerful tool for their business or personal meetups. I hope this article helped you understand just how safe and secure Calendly is and how much care Calendly takes for customer satisfaction and security awareness.