Stripe Vs PayPal Which Payment Gateway Is Better To Pay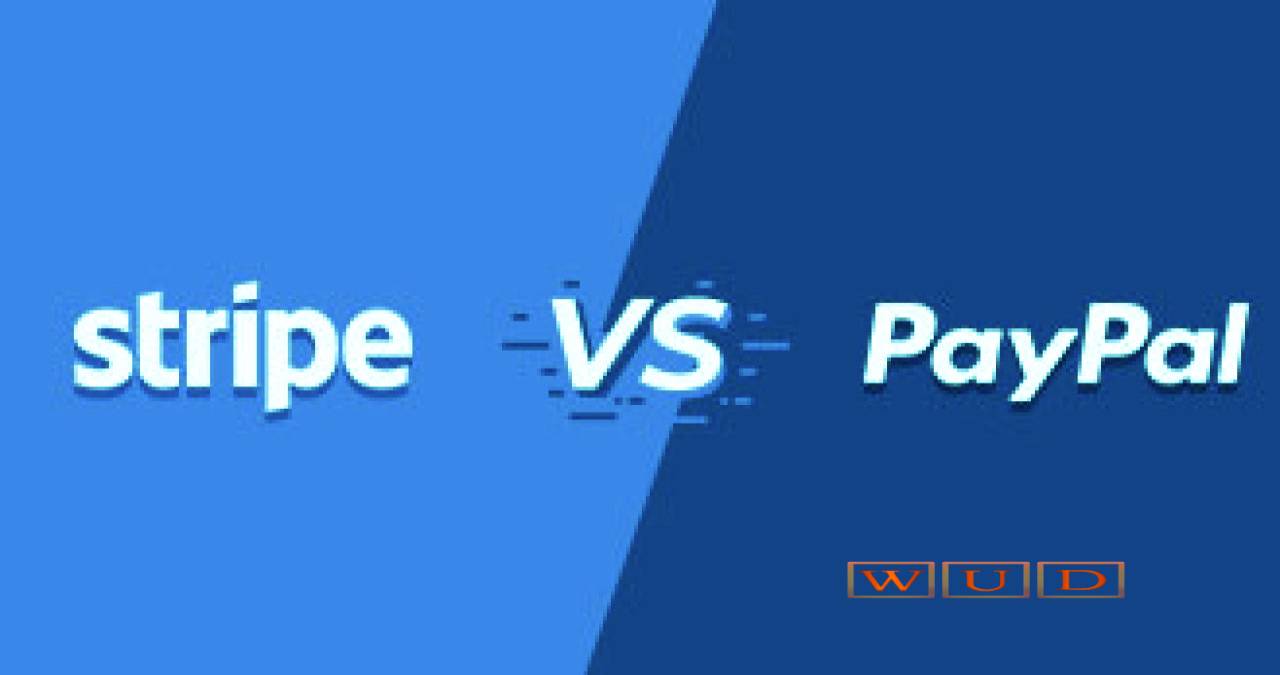 If you have an online store, it will be a necessity to know the most suitable payment gateway for your business. With the popular Paypal, you can value your competition, Stripe. Stripe vs PayPal, which is better.
Stripe Vs PayPal
Paypal began its professional career in 1998, becoming a digital alternative to traditional payment methods. It generated trust as an intermediary, facilitating electronic payment through an email address.
Great support in its business development was the eBay auction platform, which integrated Paypal in its payment method. Since 2014, it has been separated from eBay, is an independent company.
On the other hand, Stripe was born in 2010, offering the management of collections online. It is a set of APIs to integrate them into applications and web pages. Instead, PayPal is a web platform.
Stripe is transparent to the user, with the possibility of payments through banks, Alipay, Google Pay, and Apple Pay
What Is And How Does An Online Payment Gateway Work?
The payment gateway is essential for any website that markets products or services, making it easier to process and authorize payments The task of the payment gateway is to keep the information secure, such as credit card numbers, to pass the data between the customer and the seller without risk.
What are PayPal and Stripe
They are online collection systems
Paypal
It is a secure online payment method, allowing any user to pay without sharing financial information. With a presence in more than 200 countries, with 25 currencies worldwide.
Stripe
It accepts payments through mobile applications and web pages, offering its service in 25 countries.
Stripe or Paypal
If we talk about commissions, Stripe is the winner, adding more payment methods to users.
On the other hand, Paypal protects the buyer, having the possibility of claiming problems in the sale for 180 days, assuming the role of mediator between the seller and buyer: payments, returns, …
If the quality of the products or customer service is not good, you may risk losing your PayPal account.
The implementation of Paypal is very simple, it is not necessary to have computer knowledge and users can purchase products even without an account, taking advantage of the secure environment of the platform. In contrast, Stripe has a more complex but acceptable integration.
What Commissions Do Online Payment Gateways Charge
For credit card payments, PayPal has a fixed amount of 35 cents and 3.4% of the total sale, in sales of less than 2,500 euros. The cost is reduced depending on the amount of the sale, 2.9% (between 2,500 and 10,000 euros), 2.7% (up to 50,000 euros) and 1.9% (with more than 100,000 euros)
Stripe has a profit of 0.25 euros and 1.4% for each sale with European cards. If they were not European, it would rise to 2.9%. It has free services, such as recurring billing and new credit card authorizations.
Regarding returns, Stripe charges five euros less than Paypal (20 euros). Paypal charges for making payments within the online store ($ 30 per month) and Stripe, they do not invoice extras because it only works this way.
Although you can implement both platforms, Stripe is more competitive because its rates are cheaper.
Final Say
As you can see, it is difficult to make a decision about Stripe vs Paypal. Users may have more confidence in PayPal, but Stipe's commissions are cheaper. However, both have efficient solutions for buyers and sellers and can be implemented in the same online store to increase your sales on the internet.