What Are The Benefits Of Cloud Hosting?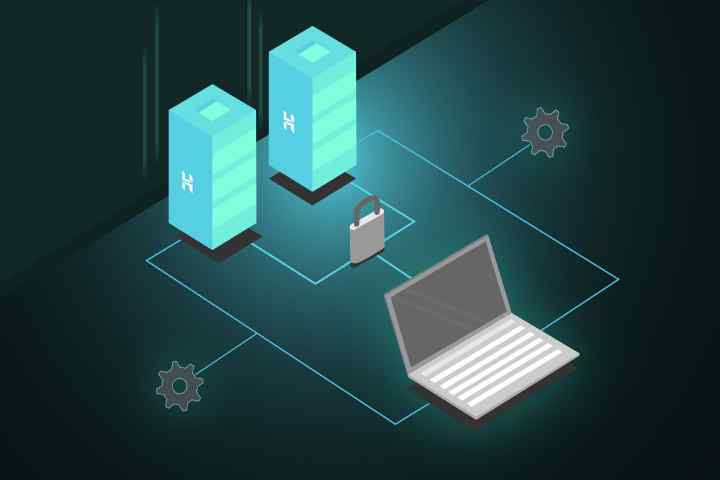 The use of hosted services such as Cloud hosting records day by day a spectacular generalization in the rank of SMEs. Cloud hosting is fast becoming the best scalable choice of IT solutions for most SMBs. Most SMEs now opt for the whole Cloud by storing and backing up their data on remote servers (Cloud) only accessible by internet connection.
What Type Of Server Should You Choose For Your Cloud Hosting?
Logically there is a difference between these two types of servers because:
– a dedicated server is a physical and hardware server comparable to a computer tower. As its name seems to emphasize, it is dedicated to personal use. The customer who opts for a dedicated server has full access to the machine's potential and can configure the machine as he wishes (RAM, operating system, processor, storage space, etc.) The dedicated server is often
– A virtual server can be described as the sharing of the resources of a physical server between various users thanks to virtualization made possible by hypervisors.
A virtual server is, therefore, a virtual machine created and hosted on a physical server among several other virtual machines. Each virtual machine is independent and has its own storage space, RAM, operating system…
The virtual cloud server is now the best hosting solution to be preferred by SMBs because cloud platforms like Microsoft Azure register many users every day. To provide your company with the best possible management, it is necessary to call on an IT service provider to provide server outsourcing solutions. In this way, you will benefit from the many advantages of the cloud server, of which there are some.
Reduced Costs Thanks To Cloud Computing
Cloud computing saves users the cost of purchasing hosting infrastructure and even allows the user to opt for per-minute billing.
Cloud computing encourages users to reduce investment in upkeep, maintenance and repair of hosting equipment because, in most cases, the central part of these investments goes to cloud hosting service providers.
Cloud computing makes life easier for start-ups by making them accessible at a lower cost from the start of their activities to large volumes of storage, which were once only reserved for large and wealthy companies.
Greater Flexibility Thanks To The Cloud
The Cloud enables the virtualization of business computing resources and immediately adapts to the needs of a business. Also, cloud hosting guarantees maximum performance thanks to the scaling and high availability.
Greater Productivity In Development
Cloud hosting promotes :
– reduced development cycles
– forecasting of pilot project investments
– backup and replicability of processes
– faster production launch
– and limitation of cloud hosting hardware
High-Performance Security For Your Data
Cloud hosting offers :
– constant updates in compliance with the system
– improved security thanks to data redundancy
– and finally, continuous availability