Why is Cisco Meraki So Important for Business Success?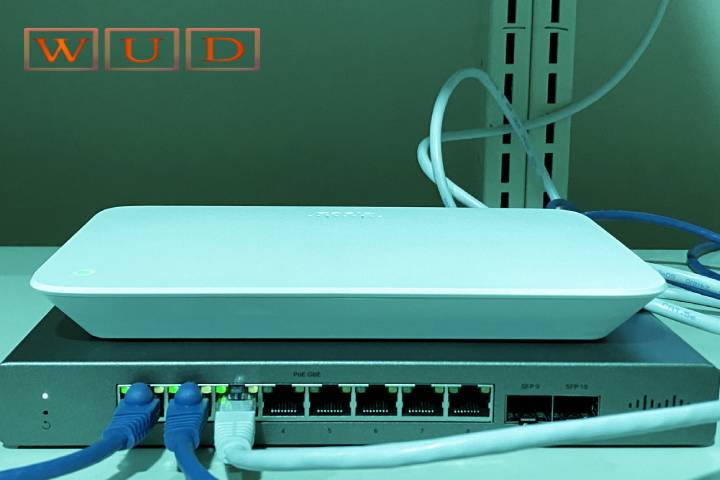 It is not a walk down the park to manage a business in the current digital age. It can be an uphill task to have proper knowledge of the type of network management solution that will meet all your institutional needs with the many service providers available in the market today. In essence, most present-day businesses have chosen to go the cloud way to foster effective service access both in-house and among their consumer segments. Such a premise reveals how essential network management can be when you have the zeal to run a successful venture.
Cisco Meraki has been distinguished as a tool that businesses of all scales can put to use to run out of the IT jungle while moving strides beyond the basic need for survival to reap the most out of their operations. Created with the immense pressures associated with cloud networking into consideration, Cisco Meraki is strongly distinguished to initiate proper management of all your wireless network requirements, including mobile use and security.
Cisco Meraki has been distinguished as the world's leading organization in cloud-managed networking endeavors. Any experienced Cisco Meraki user will concur that the brand brings a powerful solution with the end-goal of simplifying the operations that surround digital ventures without compromising the underlying security and performance.
Here's why Cisco Meraki is of great necessity for business success.
Cisco Meraki makes easy to cloud-manage wireless and firewall technologies that are trusted. But which one do you choose to protect your business and enable remote work?
Here are the aspects to think about with Cisco Meraki.
Easy Management
Business success greatly depends on its operational efficiency and effectiveness. To be successful, businesses/business owners must be backed with a less complicated system and produce the desired results without lots of struggles. Cisco Meraki meets all these attributes. There are also companies that offer Cisco Network Maintenance services if there is any issue with your hardware.
In essence, Cisco Meraki presents business owners with a cloud-based database with a series of multi-site management tools that are very effective in wireless and wired networking settings. The centralized dashboard gives you the opportunity to manage all your business operations from any part of the globe as it provides room for zero-touch provisioning.
The other components to think about include efficiency, effectiveness, and overall simplicity.
In the end, remember, Cisco Meraki makes cloud-managing trusted wireless and firewall technologies easy. But how do you know which one is best to protect your business and enable remote work? The answer is that you will think about what works for you, call the support people and discuss your needs.
Cisco Meraki Allows Businesses to Reduce their Operational Costs
The pandemic has presented businesses with the sense of accounting for every coin in their value chains. As budgets take a hit, businesses need a partner to provide an avenue for cost-saving while fostering efficient product and service delivery.
Business owners will agree that the whole process of upgrading network switches is associated with immense technological and financial commitments. However, this step is unavoidable for businesses that need to be functionally efficient as switches form the basic foundation of a network and will be expected to last for over a decade. This explains why businesses need a lifetime partner like Cisco Meraki to offer reliable services at the least cost.
Here's how Cisco Meraki will offer various cost-saving advantages among businesses:
Staging and deployment
Cisco-Meraki's cloud-managed switches make it unnecessary to pre-stage the associated hardware even in instances where hundreds or thousands of ports and switches are needed. This, coupled with the fact that the manufacturer will avail the business with automatic cloud updates, provides significant cost savings. Cisco Meraki also minimizes complexities in the deployment phase of the network refresh.
Network maintenance and monitoring
Companies spend millions of dollars on network monitoring and maintenance. What if you got a partner that will do a great job at the least cost possible? Cisco Meraki's intuitive dashboard saves businesses the recurrent costs associated with the salaries and wages meant to cater to network maintenance experts. It comes with features like Network Topology that make it easy to troubleshoot spots and locate both users and devices associated with the business' network.
Cisco Meraki gives the business owner the ability to control usage and initiate automatic cost savings through the summary reports delivered through email to provide an overview of how the network is being utilized plus the amount of energy used by the connected devices. Such guidelines make it possible for the business owner to track the areas with the highest consumption and reduce the associated operational costs.
The Support
Cisco Meraki saves you the time and finances attributed to the traditional networking environment. End-user support was considered part of the network team's day-to-day responsibility. In essence, Cisco Meraki comes with a Dashboard that incorporates a wide range of powerful remote troubleshooting tools easily understood and accessible. The tools include a set of remote packing captures, dynamic network topologies, and cable testing. These features greatly enhance multi-site troubleshooting operations even in regions with limited or no information technologies.
Scalability
Were the network solutions you adopted for your business prepared for the pandemic? Well, the business world has been forced to grapple with immense IT pressures in the middle of this unending pandemic. There are various factors to think about with businesses today. For instance, there is a need to adopt a rapid hybrid business model and the exploding demand for effective VPN licenses to secure remote workers to the hectic challenges that come when dealing with the huge traffic of online customers. Indeed, businesses need a partner that will remain reliable when dealing with their operations.
Cisco Meraki provides businesses with rapid scalability as a critical tool of keeping key stakeholders like employees (in remote settings), the management, and customers connected and productive even with the current work-from-home formula. The scalability of Cisco Meraki is firmly attributed to its level of simplicity. On the other hand, Meraki's ability to foster on-demand expansions reveals the benefits it may present to business ventures in need of a cloud-managed network.
Simplicity
Simplicity is the key to successful business operations. A lot of things can be said when describing the level of simplicity associated with Cisco Meraki and its applications in business contexts, ease of usage, and simple management; these are the words that give a brief description of the simplicities associated with Meraki.
Business owners using the Cisco Meraki are set to reap optimal gains from the ease and simplicity of hosting the entire organizational network under one glass pane. Ask any entrepreneur who has made effective use of the Cisco Meraki, and they will concur that it came as a great gamechanger. In essence, Cisco Meraki gives you a comprehensive solution for complicated technological operations like switching, systems security management, and wireless with a simple browser and internet connectivity.
Nothing could be simpler than having full control of your network infrastructure via an intuitive web-based dashboard like the one presented by the Cisco Meraki. This is the most outstanding solution for ventures that have endless pursuits for creativity, resilience, and the need to survive in these trying pandemic moments. In essence, Meraki makes every networking challenge workable. It will present you with predictable outputs in all your areas of need.
The Final and Critical Point with Meraki
This is an essential point that you must think about for your business.
Effective Mobile Device Management
The pandemic has changed the way businesses operate. Working from home has become the order of the day. Only the organizations with reliable mobile networks have appreciated the essence of Mobile Device Management, work-from-home arrangements, and the associated mobility strategies.
Cisco Meraki makes it easy for businesses with work from home arrangements to manage and secure the ever-increasing number of mobile and computer devices their staff adopts in remote settings. Ask any venture with such arrangements. You will realize how difficult it may be to ensure that a workforce you don't have physical control over can stay operational and productive with little/no supervision.
Cisco Meraki provides businesses with an ample avenue to initiate rapid adoption of bringing your own device (BYOD) arrangements in work settings as they offer a robust foundation on which complete mobile workspaces can be managed. If effectively managed, the Cisco Meraki installed in business settings allows for a centralized management of organizational and individual employees' devices via the Meraki cloud on a centralized dashboard. As such, Cisco Meraki presents businesses with an out-of-the-box mobile device management solution enabled with modem and mobile working device support designs. Such a setting makes it easy for the business to give its employees the opportunity to undertake their operations without compromising their productivity and institutional security levels.
Conclusively, Cisco networking operations like the Meraki have won the hearts of entrepreneurs that have the desire to foster operational effectiveness at the least cost possible. Meraki doesn't only resent you with a strategy to attain your business goals but also presents a streamlined avenue through which these goals will be achieved. This is the best networking solution to adopt if you are running a business that is either in a startup or an established venture, as it will help you navigate the ever-evolving tech world and digital transformations.
Whether you want a system that will avail optimal security features, cost advantages, scalability, or one that will be managed with utmost ease, then Cisco Meraki should be the networking system you have been looking for. The innovations used in the creation of Cisco Meraki only applies state-of-the-art tools, top-notch expertise, and scientifically proven best practices to ensure that you are presented with a device that will remain relevant in the ever-evolving tech world. This gives you the opportunity to realize the value of the initial investment made while establishing an agile network.