Why Is Innovation The Growth Relay In The Industrial Sector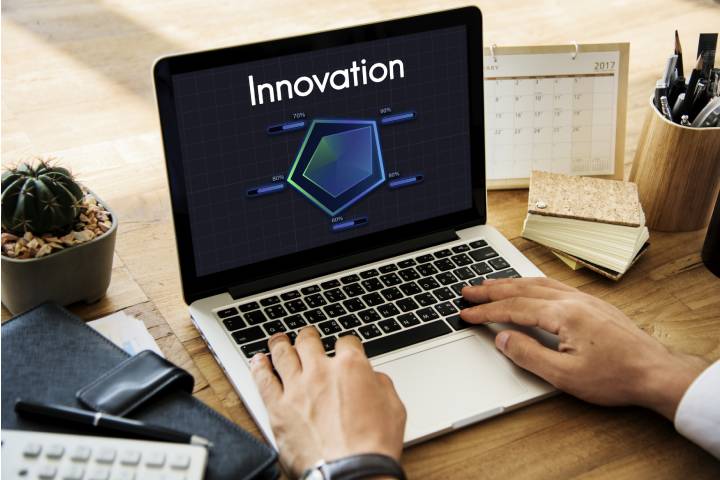 RFID, IoT or connected objects, Blockchain, drones and robots, PLM, future industry, and factory 4.0. If these terms remain a bit nebulous for most of us, players in the industrial sector consider them very concrete. In an era dominated by digital transformation, this terminology means that the time has come to innovate and accelerate the digitalization of internal services and processes for all sectors of industry. Is this the key to the development of industrial enterprises? Let's take stock of the advantages of conversion to the innovative manufacturer.
Innovation is a continuous process and the digital transformation of small and medium-sized manufacturing companies is a real opportunity for developing this sector. But like society as a whole, which is today faced with perpetual change, this transformation towards Industry 4.0 is not without causing radical upheavals. In addition to internal disruptions, industrial companies must also deal with increasingly fierce global competition and the needs of tomorrow's consumers, who require the implementation of unprecedented actions to distinguish themselves.
It is therefore important to organize to capture all employees' good ideas and transform them into concrete action plans. And these actions whether they are carried out to perfect a production technique, improve a manufacturing method, or increase the capacity of the equipment to make them correspond to new technological standards cannot be content with being punctual but must be engaged in the process of continuous improvement.
New jobs, new skills In Factory 4.0, the requirements for professional skills differ from those of the conventional factory. Because jobs related to robotization and automation, in particular, are being reinvented, new know-how is multiplying. Certain positions can undoubtedly be abolished, but industry 4.0 also creates value-added jobs, contrary to popular belief.
It can be said that the innovative manufacturing worker is more qualified. And what are the qualifications that attract the most attention? In addition to inventiveness, the advent of the connected industry requires the ability to analyze data, solve problems, advance notions in computer and electronic security, and adapt to deal with complex work changes. Under these conditions, it will be essential to properly manage the talents and skills of employees to be well prepared.
The importance of adopting innovative tools. To grow its turnover and stay ahead of the competition, the modern industrial company must have recourse to technological tools that follow the trends. This is a significant challenge when we see how quickly these new digital tools are evolving and transforming our environment. But the time is over to question the need for the integration of innovative tools as a way forward to advance your business and knock out the competition. It is more about the adoption by the industrial sector of major technologies affecting particular machinery, computer software, connected objects, etc.
And bold management and production practices while machines and software tools must stick to new technological trends, industrial innovation also involves implementing effective management methods and business models. To have an optimal operation, specific industries which work under strong constraints like the food industry, seek to choose a verticalized ERP for the food industry. Any new practice that considers both the productivity of a company, the quality of life of its employees, and respect for the environment enhances its brand image and strengthens its competitiveness.
The shift to Industry 4.0 is essential for our manufacturing companies. Transitioning to a related industry is a demanding but exciting challenge. When French manufacturing SMEs give themselves the means and capacities to innovate and seize business opportunities to become more competitive and prosperous, everyone wins.