Why Online Casinos Ask for Proof of Identity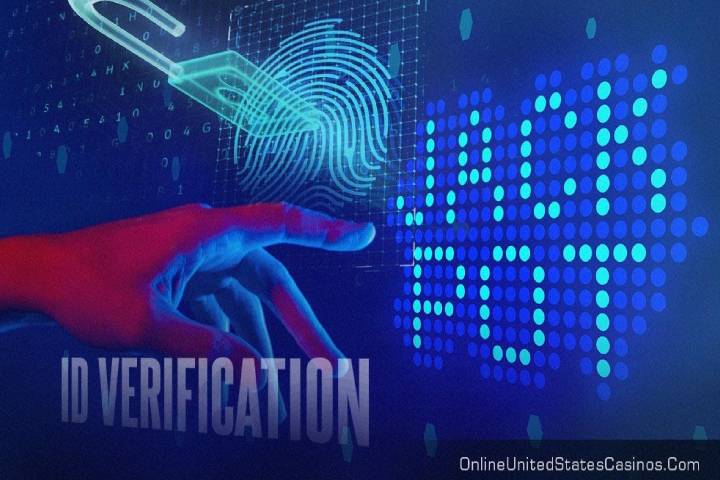 Playing online casino games is steadily becoming one of America's favorite pastimes. The recent proliferation of such gambling platforms has been astounding, as has the number of people that use them. Players that have tested their luck on roulette, blackjack, or slots more than a few times understand that withdrawing money from these sites is an essential aspect of achieving a satisfactory gambling experience. However, it is a process that contains multiple pitfalls, with one of its most relevant ones being identity verification.
Players having to prove they are who they say they are is now commonplace at online casinos due to laws that aim to stop financial crimes. Depending on player location and chosen site, they can get asked to confirm their identity upon sign-up or the first time they attempt to remove funds from their casino balance. Of course, that is entirely contingent on who the site's gaming regulator is and its internal procedures. To quickly complete this step, the best course of action is to check out online casino reviews that provide in-depth analysis, detailing what documents players need to supply and when at what site. Remember, identity verification is now an integral part of online gambling, and it is something that no one can circumvent.
Know Your Customer Procedure
A Know Your Customer Policy (KYC) is a guideline that businesses that process financial transactions over the internet legally must implement. It is a process that fits into a broader scope of an anti-money laundering procedure. KYC aims to establish client identity, thereby understanding their needs, qualifying that their source of funds is legitimate, and assessing the money laundering risks associated with dealing with said client. All that helps stop financial crime and the funding of criminal organizations.
KYC facilitates collaboration, transparency, and trust while mitigating risk. It is the backbone of financial institutions and businesses' risk management programs. Unfortunately, there are no standardized KYC requirements, despite initiatives to cultivate them on a global scale.
When it comes to online gambling, UK gambling sites force players to complete a KYC procedure upon registration. That is because the UKGC is one of the most stringent overseeing bodies in this sector. In addition, platforms that have attained approval to offer their services globally from an international regulator usually ask that players complete this process before making a withdrawal.
What Kind of Documents Does the KYC Process Require?
KYC checks get done using reliable and independent sources of information. That refers to the credentials that players must supply to prove their identity and place of residence. Naturally, these documents differ depending on a player's location. In addition, some countries have specific IDs outside the traditional ones, which can get used in this process, like a military card. As far as proof of address does, the most usual document that online casinos require is a utility bill not older than three months.
Some sites may go a step further and demand a source of funds. Again, they can do this on sign-up. However, the more common practice is to request this once a player attempts to make a sizeable withdrawal. KYC using facial recognition technology is becoming a widely discussed topic in 2021. It is something that is getting a decent level of consideration in the industry. Facial recognition involves the use of software that can differentiate people based on their biological characteristics.
Other Reasons Why Casinos Verify Player Identity
KYC aside, the most logical reason why online casinos would like to verify a player's identity is to make sure that they are of legal age to play games of chance over the internet. Anyone can fake personal information in a registration form. That is why ID verification is mandatory when it comes to money transactions at gambling sites.
Also, online casinos have to look out for themselves and ensure that bonus abuse does not happen on their platform. That is when players create multiple accounts to take advantage of the same lucrative promotion many times over. When a player has their identity verified once, this becomes an impossibility.
Extra Online Casino Withdrawal Tips
In reality, there aren't any hacks that can drastically expedite the withdrawal process. Naturally, players should complete the KYC process as soon as possible, and they should pick a payment method that can facilitate fast money transfers. Popular credit/debit cards and bank wire are two options everyone should avoid if they can, as they are super slow. E-wallets and cryptocurrencies usually offer the fastest processing times, with the latter also providing anonymity. Entry into a VIP program can provide multiple perks, including higher weekly/monthly withdrawal limits and speedier processing times.
About the Author
Shelly Schiff has been working in the gambling industry since 2009, mainly on the digital side of things, employed by OnlineUnitedStatesCasinos.com. However, over her eleven-year career, Shelly has provided content for many other top interactive gaming websites. She knows all there is to know about slots and has in-depth knowledge of the most popular table games. Her golden retriever Garry occupies most of her leisure time. Though, when she can, she loves reading Jim Thompson-like crime novels.