5 Ways to Efficiently Use Social Media to Improve Your Conversion Rates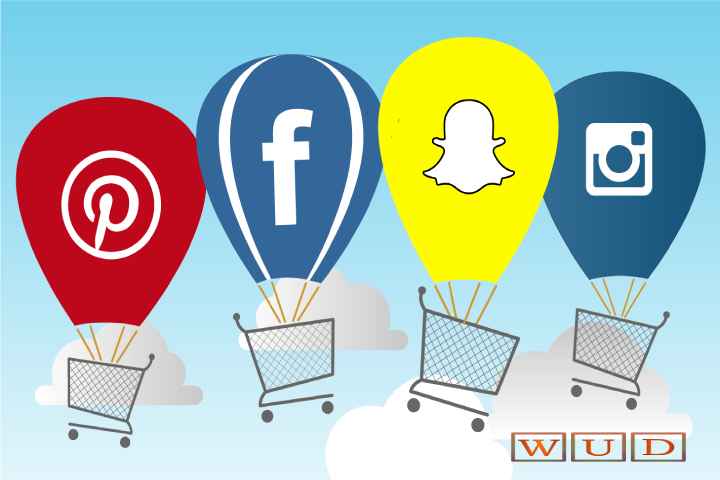 Social media platforms have grown both in popularity and size over the years. So far, there are around 3.6 billion active social media users, and that number is expected to rise to 4.41 billion by 2025. That said, numerous companies have also started using social media for marketing and other business-related purposes.
Nowadays, social media networks have become a hub for interactions and relationships between consumers and brands.
The main reason is that social media can help companies generate a lot of qualified leads, as well as help them convert those leads into customers. With that in mind, here are a few ways to efficiently use social media to improve your conversion rates.
Leverage social listening
Social listening is one of the most important metrics every company with a presence on any social media platform should use. The main reason is that this metric allows you to listen in on any conversation where your company's name or brand is mentioned.
That said, by understanding the sentiment in which social media users are mentioning you, you'll be able to maintain a good reputation and improve your efforts. In other words, this helps you understand precisely what consumers want and expect from your brand.
Moreover, social listening helps you monitor which trends your audience is interested in and how those trends affect their shopping behavior. This can help you prepare your strategy in advance and score more conversions by catering to consumer needs and wants.
Leverage social proof
Social proof is a social and psychological phenomenon where people tend to copy the actions of others. This strategy is so efficient at driving conversions because consumers either want to fit in with a certain group or believe that the group is better informed than they are.
This behavior will encourage them to act in the desired way. The most efficient method of using social proof and the one that leads to the most conversions is user-generated content. That said, this type of social proof can be used as part of your overall content marketing strategy.
However, if you have trouble integrating it into your campaign, you can always consult with one of the reliable digital strategy agencies to help you do so. User-generated content alongside positive reviews and testimonials can do wonders for your conversion rate.
Create an awesome landing page
Qualified prospects will eventually lead back to your website, regardless of the social media strategy you use. Leads that follow your marketing efforts on social media need to be nurtured until they are ready to convert.
Your landing page can greatly affect the outcome. In other words, whether visitors decide to stay and explore further or bounce right off depends on your custom web page design.
Believe it or not, it takes a fraction of a second for consumers to form a first impression, and they base their impression on design alone. That's why it's vital to create an awesome landing page so that you can ensure that any visitor or lead will actually decide to stay on your website.
Use various promotions and giveaways
Promotions and giveaways are always great ways to boost conversion rates using social media. This is especially true if they're part of a contest. This way, you create a lot of interest and a lot of engagement surrounding your offers. People will want to participate and become a part of the event.
Besides, if you add a sense of urgency, you can create the so-called FOMO (Fear of Missing Out) effect. For example, there is only a limited number of products on discount. You can also add a countdown timer to emphasize that the promotion is ending soon. Any well-designed event that will encourage engagement is more likely to result in better sales and higher conversion rates.
Use tools to track your progress
Every social media strategy designed to boost conversions will need improvements every now and then. The main reason is that the social media environment is never static. Things tend to change fast, and they change often.
A new trend can change consumer behavior practically overnight. That's why it's essential to use various tools that will help you monitor your strategy and allow you to track various metrics and KPIs. That way, you can test out different tactics to determine what works and what doesn't. This will help you improve your efforts for better conversions in the long run.
Social media provides numerous opportunities to companies of all sizes. Therefore, if you want to boost conversion rates, social media is the right channel to focus your attention on. The key, however, is to know how to navigate this dynamic environment.