What Is Facebook Social Network?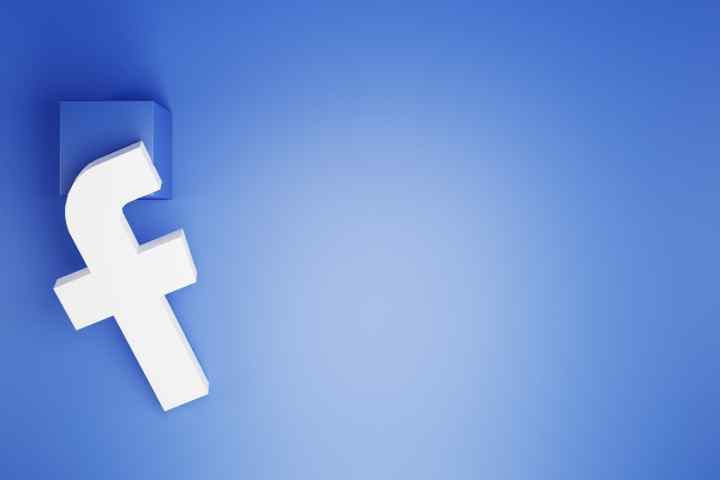 Facebook is an online social media and networking platform owned by the American company Meta Platforms. This company also owns the Messenger and WhatsApp platforms. Facebook is used for communication between users, multimedia data sharing, promotion, sales, maintaining relationships and entertainment. Facebook uses the Messenger application for communication between users. 
After the introduction of a new type of translator in 2022, Facebook will be able to work with more than 200 languages. Facebook was founded in 2004 by Mark Zuckerberg, who originally wanted it to be used for communication between Harvard University students. However, within a month, it became so popular that students were already using it at Yale and Stanford universities. The name arose from the naming of paper flyers called Facebook, distributed to first-year students at American universities. These leaflets are used to help students get to know each other better.
Basic Functions of Facebook
The original function of Facebook, i.e. communication, helps people build and maintain relationships. For a user to be able to find his friend on Facebook, he must have a sufficiently modified profile. After adding to friends, we can track statuses, shared posts or places visited by our friends. We can communicate via online chat. Brands. Food, electronics, homeware, restaurants – almost any kind of brand can be promoted through Facebook, turning passive customers into enthusiastic fans who follow promotions and developments and share them with their friends.
Suppose you are interested in a narrower circle of people with a common interest. In that case, you can join specific Facebook groups created to bring together people from the industry you are currently looking for. A new feature on Facebook is the Marketplace, where you can view or even advertise products you would like to sell yourself. You can also set the location where you will buy the product.
Components of The Facebook Social Network
Over the years of development, Facebook has moved from a communication tool to a multifunctional social network. In addition to chatting with friends or viewing statuses, many interesting functions have been added. Here are the most important ones.
Facebook Application
Compared to the web version of Facebook, it mainly simplifies the user interface and makes Facebook more efficient. After logging in, the mobile application displays only the main content. This simplifies the use of the service for users who only want to check status updates in the world via the News Feed.
Facebook Stories
The Stories feature lets you share content (photos, videos, or animations) that disappear after 24 hours. Stories from your friends and Facebook pages you follow appear at the top of your News Feed. This applies to both the web version and the Facebook app.
News Feed
This channel of selected posts is displayed first when you log into the application. It contains a mix of posts from all the sites and people you follow or are friends with. It also contains paid advertisements. These are displayed as sponsored posts.
Interest Groups
We all have some interests. Whether you are a passionate gardener, car enthusiast, or interested in classical music, there are many groups on Facebook where you can find people with common interests like yours. You can ask for advice, inspiration and advice from them.
Public As Well As Private Events
This function is used to discover events in your area. You can see all available information in the event description for a publicly available event. If one of your friends also goes to the event and confirms their participation, you will see their name in the event information window.
Public or Corporate Facebook Page
Public and corporate Facebook pages are ideal tools for promotion. With public pages, sharing content for your followers, for example, sharing ideas or promoting a product, is possible. The company page focuses more on promotion.
User Profile
A Facebook profile is used for self-presentation to unknown people and friends. Your profile photo, description, or private information can be shared with people. In the settings, it is possible to set who can see information from your privacy.
Meta Pixel
It is a code that collects information about visitors to your website and then creates groups to which you can retarget advertising. These could be people who visited your site but have yet to purchase. Visitors who signed up for the newsletter downloaded an e-book, created a registration or made a purchase.
Facebook Store
A platform that allows businesses to efficiently sell their products on Facebook. Sellers can create online stores without coding, promote goods through stories and connect with customers. Promote your brand, services or products using Facebook.
Currently, Facebook represents an excellent tool for promotion. A simple way to promote a brand, service or product is to create a Facebook page. It takes a few minutes, and the effectiveness of the promotion depends on your activity or method of promotion. Whether you represent a big brand or a small company that employs only a few people, you can bet that some of your customers are already on Facebook. Facebook marketing is most often used in the following segments:
Brands. Food, electronics, homeware, restaurants –

almost all kinds of brands can be promoted on Facebook, turning passive customers into enthusiastic fans as long as the promotion hits and convinces them enough. They follow news about promotions and developments, comment and share their experiences with a particular brand with their friends by sharing or tagging them in the comments.

Events.

Concerts, exhibitions, matches and many other events can be promoted on Facebook. Organizers can roughly see how many people will come, and friends can see each other and what their acquaintances will visit next.

Local businesses.

Whether a family-owned business or a franchise of a larger company, Facebook can be used to increase awareness of the business and increase traffic.

Personalities.

Musicians, celebrities, authors, commentators – anyone who makes money by being famous and wants as many people as possible to know about them. 

Non-profit organizations.

Charities, political groups and public service campaigns can take advantage of Facebook's native sharing options.
Meta Business Manager
Meta Business Manager helps advertisers integrate Facebook marketing efforts within their business and with external partners. It is a tool to manage company profiles, tools, advertising accounts and campaigns separately from all accounts. 
Suppose you create a Facebook or Instagram business account without using Meta Business Manager. You will always need to log in to your page to access the business page.
Why Is It Essential to Have a Meta Business Manager?
With Business Manager, you can quickly and conveniently grant access to employees and add external agencies to your account, granting different levels of access to employees. However, it should be remembered that providing access to the site to other employees is associated with security concerns.
You can also manage multiple Facebook pages and advertising accounts from one Business Manager tool, which is a great advantage if your business has multiple branches or pages.
Advertising Campaigns And Marketing on Facebook
Facebook marketing should be part of your comprehensive online strategy. First, anyone who wants to promote their services or products on Facebook should define their target group and how they want to communicate with them. Communication should be consistent across your marketing channels and align with your brand values. It is essential to approach this responsibly and with a well-thought-out strategy in today's saturated space. An experienced marketing consultant or marketing agency can advise you on this.
How To Start The First Campaign?
The primary step to marketing on Facebook is to create your Facebook page and Business Manager account to manage your marketing campaigns. You can register on the official Facebook Business page by clicking the button to create a new account. After registration, you will be able to:
Supervise your pages and accounts in one place.
Easily create and manage ads for your accounts.
Track what works best for you with performance reports.
After basic familiarization with the Facebook Business tool, consulting your steps with specialists is better so that you do not needlessly invest time and resources in something for which you are not qualified.